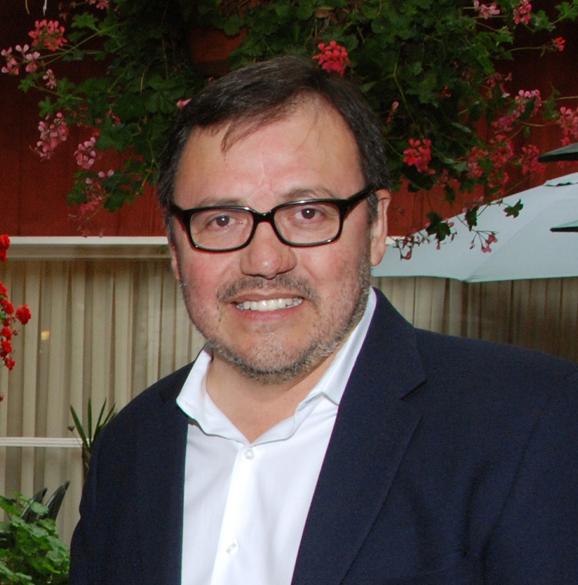 Miguel A. Garcia-Garibay, Ph.D.
Professor and Dean of Physical Sciences
4505C Molecular Sciences Building
607 Charles E. Young Drive East
Los Angeles CA 90095-1569
e-mail:   mgg(at)chem.ucla.edu
Tel:         1 (310) 825 3159
Growing up in Morelia, Mexico, Miguel A. García-Garibay discussed nature, plants and insects on mountain hikes with his father, who was an elementary school teacher. By middle school, García-Garibay excelled at biology and mathematics.
As an undergraduate, he joined a chemistry research laboratory group in his sophomore year and conducted research for three years, with the goal of discovering new natural products in plants.  He collected plant specimens — many used in traditional medicine — and brought them back to the laboratory to identify their components.
After completing a combined degree in Chemistry, Biology and Pharmacy, García-Garibay went on to get a PhD degree in Chemistry at the University of British Columbia, where he joined the group of Prof. John Scheffer.  After that, he joined the group of Prof. Nick Turro as a postdoctoral fellow at Columbia University. 
A renowned scholar at the UCLA Department of Chemistry and Biochemistry, García-Garibay is now serving as Dean of the Division of Physical Sciences in the UCLA College of Letters and Sciences.